about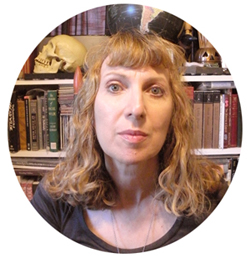 the art of Eileen Arnow-Levine…
Welcome to arnowart.com, a portfolio of the artists books that I have written, illustrated, self published and in some cases hand bound.
Each book has its own page with a detailed description and one or more photos. They are listed in reverse chronological order, listing my most recent books first. Over the years, I have expanded the scope of my creative activities, so I have also included illustrated notecards and limited editions of handmade boxes to my website.
I began creating satirical artists books that focus on death in 1987. My earlier books were a part of the "Zine Scene" of the 1980's. Over time I delved into making books that stand on the edge of being short graphic novels and fine art. All of them have been in exhibitions and are part of collections worldwide. The best classification of my books is "Picture Books Gone Awry". My books are quick reads that feel like guilty pleasures. Read one and chances are you'll be wanting to sample the rest. I can guarantee at least one death per book. In some cases the death count is on the scale of a small massacre.
I've been told by a number of friends that my artists books would make great adult coloring books. Even though they weren't conceived of as adult coloring books, I do agree that my line drawings lend themselves to being colored in and their twisted content would certainly get people talking in their coloring circles. Send me photos of your finished books! I'd love to see them and I'll post them on Facebook!
Most recently, I have been making very limited editions of miniature hand modeled/painted sculptures housed within handmade boxes for exhibitions and galleries. Throughout my website are links to reviews and limited editions that are exclusively available at galleries and other book arts marketplaces.
You can also view a video of me creating The Bunnies Knew Better handmade edition of 20 artists books in my studio. The video footage was shot by my husband Jim Levine and edited by The House of Pomegranates with music by The Sitwells.
The majority of my work is for sale, unless noted otherwise, and can be ordered through my Etsy store or by contacting me directly via email or snail mail. My Etsy store accepts VISA, MasterCard, AMEX, Discover, Etsy Gift Cards and PayPal and ships worldwide. To enter My Etsy store go to my store/contact page and click on any item on the MINI Preview of my Etsy store or click on any of the Etsy logos throughout my website.
I would like to thank my husband, friends and family for all their encouragement and advice.
I hope you enjoy!
Eileen Arnow-Levine